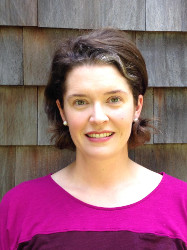 Allison Nijim — Director
Allison Nijim received her B.S. in Communications Studies from Northwestern University. Since then, she has done marketing, press work, and custom stand design organization for Messe Düsseldorf North America, the US subsidiary of a German trade show organizer.
Allison currently works from home and also homeschools her children, who love RCMC Math Circles and Math Studio. She has led several of our Math Circles and has taught physics to her children's homeschool group.