Bowman Creek Educational Ecosystem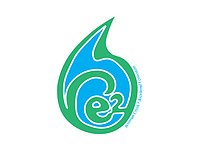 Bowman Creek Educational Ecosystem is a partnership that pilots community-engaged, sustainable projects to address real world challenges in the Southeast neighborhood of South Bend, IN.
Their model of an educational ecosystem brings people from different backgrounds and different sectors --- educational institutions, local government, and community organizations --- together to tackle the community's most challenging problems. The revitalization of Bowman Creek catalyzed this project and shaped its commitment to social, economic, and environmental sustainability from the very beginning. Now, they use this same framework in a variety of projects, working with neighborhood residents to build our shared community.
Currently, the centerpiece of the program is a summer internship. An intern team comprised of students from local universities, state college campuses, community colleges, and high schools tackle a wide range of projects including leading a summer program for middle school students.
Riverbend Community Math Center assisted the Bowman Creek Educational Ecosystem by mentoring the teams of older students leading a STEM summer camp for middle school students during the summers of 2017 and 2018.