Boys and Girls Clubs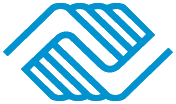 Boys and Girls Clubs offer school-age students a safe place to hang out after school. The Boys and Girls Clubs inspire and enable all young people, especially those from disadvantaged circumstances, to realize their full potential as productive, responsible and caring citizens. The Riverbend Community Math Center has partnered with local Boys and Girls Clubs to offer numerous STEM programs over the years.
During the 2021–2022 academic year, we are supervising the math component of the STRIVE program undertaken by the Boys and Girls Club. This program offers after-school programming at 20 sites in South Bend and Mishawaka for Kindergarten through 8th grade students, and includes math enrichment activities two days per week (with literacy and other enrichment activities taking place the other three days of the week).
In the spring of 2021, we offered hands-on science, technology, engineering, and math activities to a group of 15 upper elementary students. Modules included digital electronics, micro:bit programming, and programming XY-plotters in G-Code. During the fall of 2020, we trained Notre Dame students to lead math enrichment sessions by Zoom for students at the Boys & Girls Club.
For many years, we have continued to bring hands-on activities to various local sites.
From the fall of 2006 through the spring of 2009, we offered a Math Studio program at the Sample Street Boys and Girls Club in South Bend both during the academic year and during the summer term. We have also brought Math Circles and activities such as mathematical origami to various Boys and Girls Club sites around St. Joseph County.